Description
This romper is amazing and you need to rent it now. It fits perfectly and is so comfy and will have you feeling like an artsy badass. The pockets, the collar, the loose, yet flattering fit, makes this romper an absolutely perfect addition to your suitcase, for all your vacationing plans! Wear this biking with friends, walking around the city, a social lunch or any adventure that comes your way.  
Runs true to size, material is decently stretchy, shown in a size M.
Customer Reviews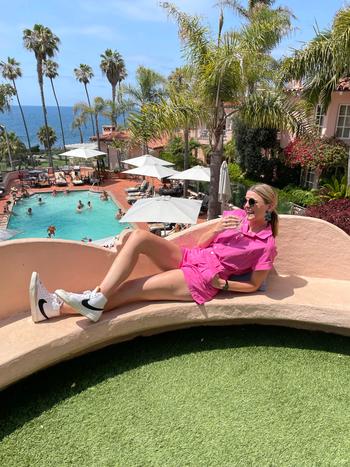 07/30/2021
SHOWSTOPPER
most fun piece of clothing I think I've ever worn?? Rent it!!!! There are only so many rompers tall girls can wear and this is one of them. Praises! Felt like a million bucks.
Frances

United States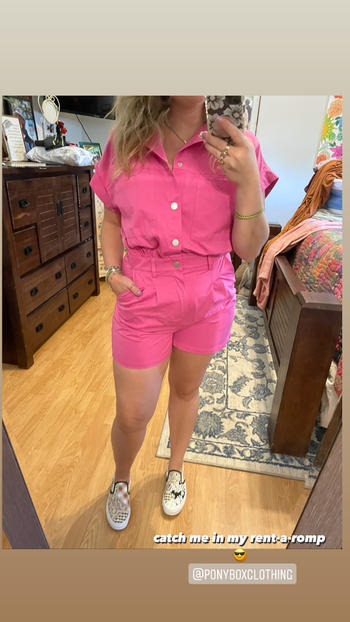 07/21/2021
Elle Woods the mechanic
This is so insanely cute. The style is out of my comfort zone but as a rental, I thought why not. Was a little tight on my pooch area so I did not wear out but still captured a cute photo
Kasey

United States
07/08/2021
Barbie's Bad *** Mechanic
This is so not something I would normally buy, but I thought "hey for a rental try it out." I LOVE IT! I wore it to dinner in Plaza and felt like I ruled those streets. The color is so fun and there are pockets so its automatically better than most rompers. I ended up buying it so I can feel like a sassy queen whenever I want!
Maddy

United States