Description
You can never go wrong with a red dress and the sangria dress proves that statement 100%. With its gorgeous silhouette,  midi length, slit up the side, and belt cinched at the waist, you will be dying to show it off at your next girls night out, date night, vacation, or honestly any event. This dress transitions seamlessly into each season, and will be one you can count on for anything.
Customer Reviews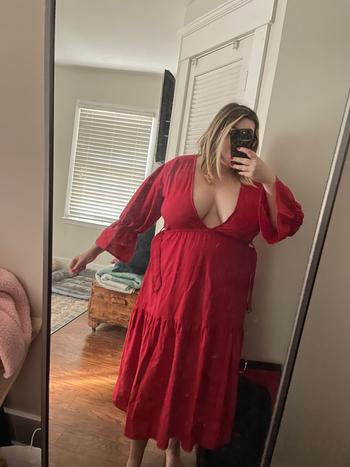 11/11/2021
The Dress
The quality and cut of this dress is on point. However, it does run small. I'm a 14-16 and rented the XXL - the belt did not fit and the chest was very exposed (beware, my fellow big boob sisters). If you're chesty like me, size up!
Allie B.

United States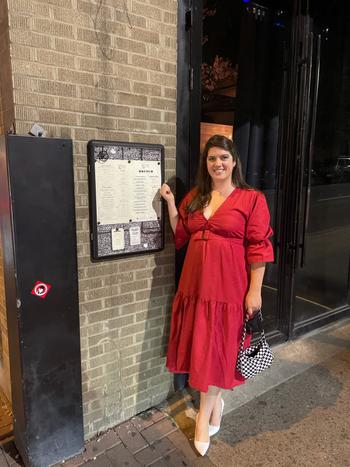 11/09/2021
Lady in red!
This was a very fun dress and certainly a show stopper! It didn't have a zipper, just an elastic and then a belt you could adjust. There were clasps on the front, I could only close 2 comfortably so it gave a bit more focus on my chest than I expected. The sleeves were puffy and fun! Good length and there's a subtle revealing slit. Received compliments
Kristen S.

United States
10/24/2021
Sexy Eleganza
I loved wearing this dress , the perfect combo between sexy and elegant
Anonymous

United States